Convening diverse leaders and influencers to create systems that support
equitable, thriving, resilient communities

.
The Global Policy Leadership Academy (GPLA) was founded to support established and emerging leaders in forging solutions to intractable global challenges. Our leadership programs offer:
a deep understanding
of root causes and adverse impacts
a commitment
to current problem solving frameworks and best practices
a forum
for robust
cross-sector collaboration
opportunities to apply knowledge and skills to real world challenges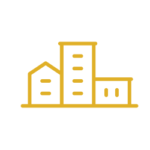 An 8-week intensive course designed to engage leaders and influencers from varied disciplines to forge sustainable, equitable solutions to local and regional housing needs.
An intensive leadership program for leaders to enhance their capacity to reform the housing, health, and human services systems and end chronic homelessness.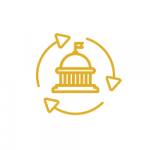 Specialized educational programs designed to enhance participants knowledge, networks, and capacity to address real world challenges through integrated approaches to policy, programs, and practice.